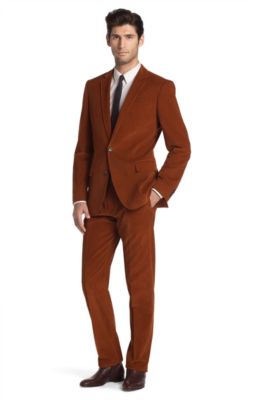 The preppy Look is pretty much the most coolest Look out there.
I can´t bare to see the hipster guys in their skinny jeans hanging super low below their arses anymore. American Apparel does offer more styles then those uni coloured sweatshirt hoodies.
Are you trying to change your look? Have you considered preppiness? If you are interested in simple lines and classic clothes then 'preppy' is for you. Follow these steps and you can update your wardrobe to look preppy.
Preppy looks are easy to get when you know where to look. Head to conservative, upper scale stores such as Brooks Brothers, Ann Taylor, J. Crew and Hugo Boss. Shopping these stores you will quickly find the essence of the preppy style. My newest favourite ist the rusty coloured Slim fit fashion suit from HUGO in soft cotton corduroy. The deep colour and small notch lapel with buttonhole make a fashion statement, while the shaping waist darts and dividing seams create a slim fit for this two-button jacket.
Tags:
corduroy suit
,
preppy look
,
tipp